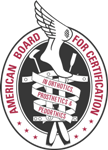 DURABLE MEDICAL EQUIPMENT (DME)
Toledo Orthopaedic Surgeons offers a full line of Durable Medical Equipment to their patients. We provide everything from walking boots to post-op braces, lumbar support to heat moldable casts for upper extremities, continuous passive motion (CPM) machines for the knee to knee scooters, ACL and unloader braces. Most items are kept onsite and will be fitted by our ABC Certified Fitter of Orthotics, Chandler Hoffmann.

Orthopedic devices provided through Toledo Orthopaedic Surgeons are covered under manufacturer's warranty for six months to one year from the date provided. If your insurance company requires a

prior authorization

for DME, we will take care of that for you. Our Orthotic Fitter is available for brace maintenenance, replacement parts or adjustment.

We have everything that you need to get you from an injury to back on the playing field as safely as possible, or any brace to make daily activities less painful and more enjoyable for you. We will work with you to get you the best brace for your needs.